Battlefords Victim Services Inc.
"A Voice for Victims"
1052 101st Street
North Battleford, SK
S9A 0Z3
(306) 446-1550 information/appointments
(306) 446-1720 EMERGENCY
---
---
Victim/Witness Services
Battlefords Victim Services volunteers and staff offer a range of services to help you cope with what has happened, including court orientation and support for victims who are required to testify.
General Information
Witnesses of crime are less confused and frightened by the criminal justice system once they know how it works. A support worker can explain the system guide you through the process of testifying.
Court Orientation
Most people find going to court easier if they are familiar with the courtroom and what takes place. A support worker can provide court orientation. This can be a combination of verbal and written information as well as a tour of the courtroom.
To get a better idea about the court process and how it can relate to you please visit the following web page at www.courtprep.ca or click on the picture.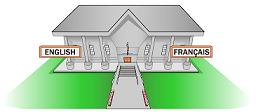 To connect with a support worker to assist you with the court process, please contact Battlefords Victim Services at the Battlefords RCMP Detachment at 1052 101st Street North Battleford or call the office at (306) 446-1550 during office hours.
Child Victims, Sexual Assault Victims, and other victims that may require specialized support
The North Battleford Prosecution Unit has a Victim Witness Coordinator that provides support to child victims ( under 18), sexual assault victims, and any other witnesses that may deemed to require additional support. If you are required to testify and would like their support, speak to your victim support worker about a referral or you can call their office directly at 306-446-2697. You can obtain more information about their program by clicking on the link:
Victim Witness Services
top
---
All logos and information contained in this and all affiliated web pages are the property of their respective agencies.
Copying of any such information or logos is strictly prohibited without the written consent of the appropriate agency.